Here is my tip for tip of the month. It's a little pic heavy so dial up beware.
I use live plants in my tank as does Alistair. The big chain lfs we used to use sells plants in little plastic pots but these come with snails, worms and lots of little nasties hidden inside. The lfs we use has far better plants but they come in a little bunch held together with a piece of lead and no pots (like the pic below). No problem.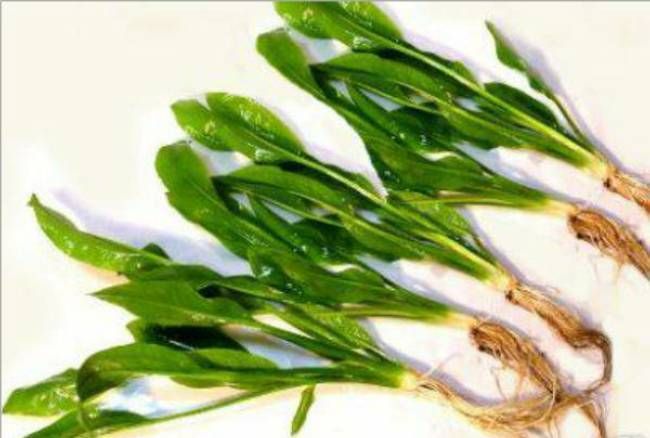 Here is an easy way of getting round the problem. First of all you will need the following items as shown below. I got the little pots from ebay for a bargain. There is a large plastic pipette and some spare filter sponge. I am using Alistairs old silk plants for this demo but for real plants use exactly the same method.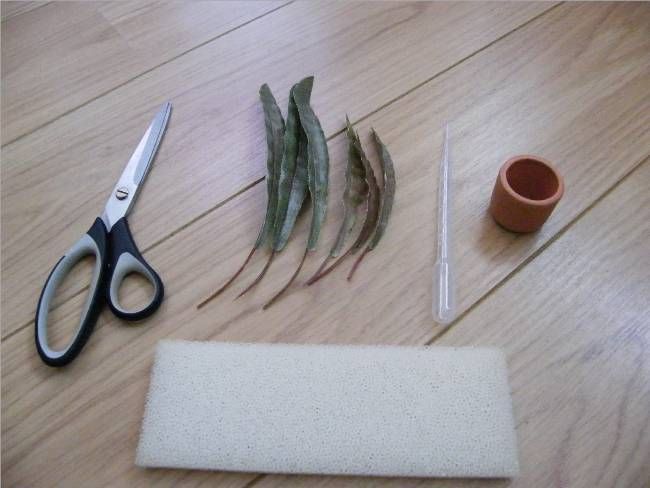 Cut out the filter sponge so it will fit snuggly into the pot. I have used 2 bits as the pot is quite small.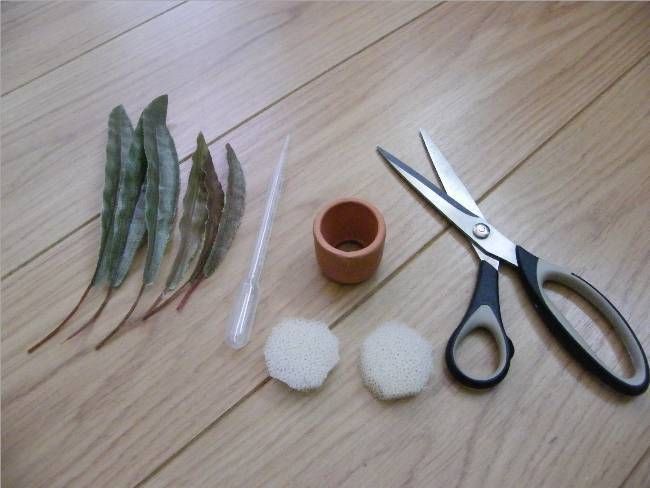 I then use the scissors to poke a small hole in each bit of foam and then insert the pipette through as shown.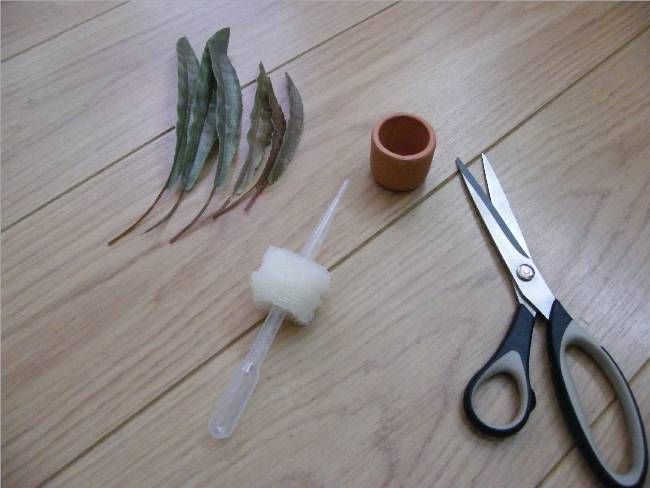 Here is a better pic.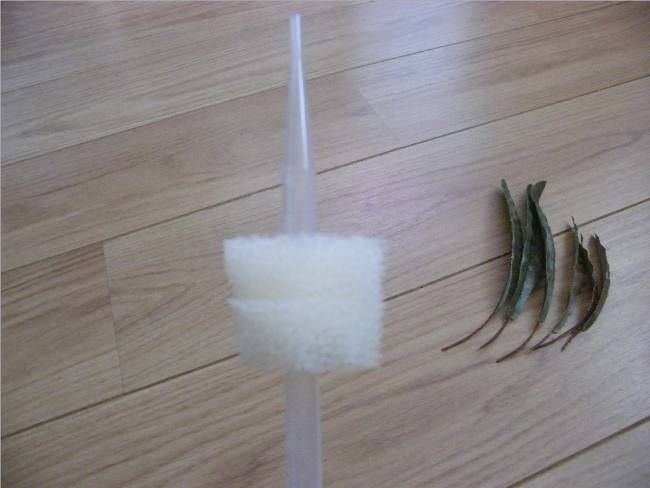 Next, cut the end of the pipette off (for larger pots and bits of foam a glass test tube is ideal).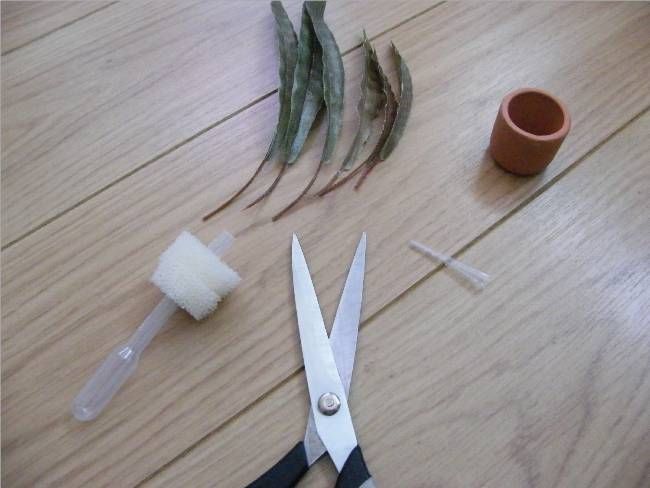 Insert the plant roots into the pipette and pull the pipette gently through the foam.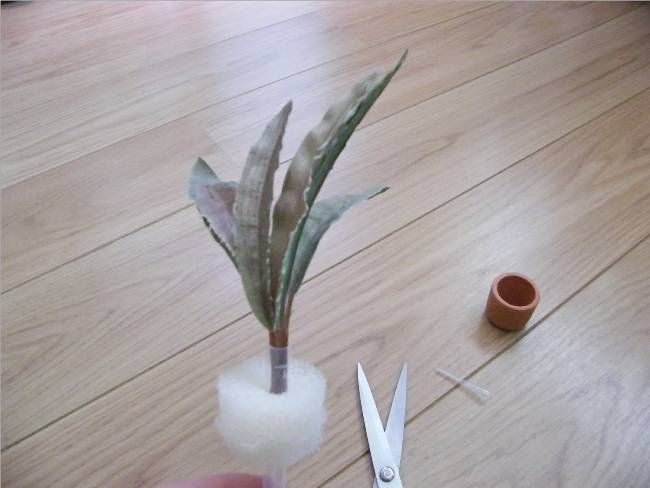 You should end up with the plant in the foam as below.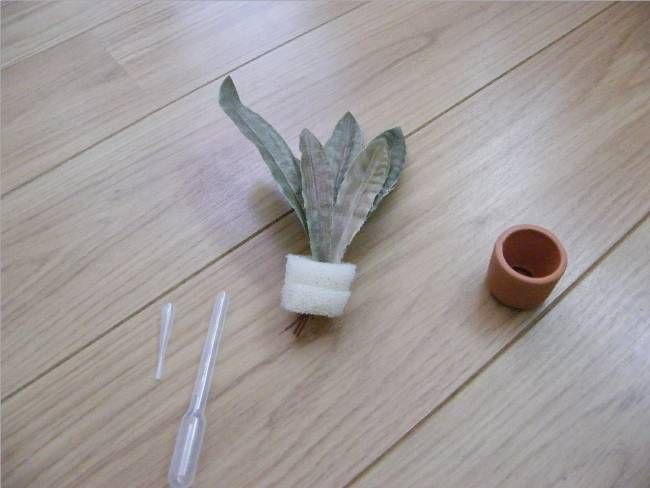 Insert the foam gently into the plant pot and you are ready to put in your tank.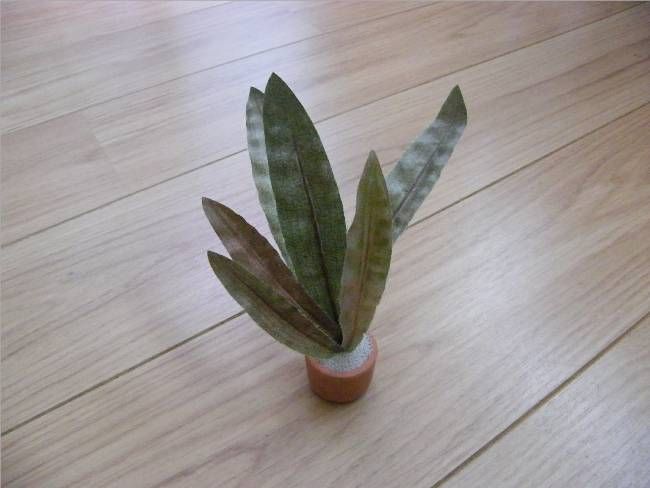 What I did with Alistairs tank was use a large plant pot to hold the plants.
I filled the big plant pot with some glass pebbles then added the 2 small pots containing the live plants and covered them to the top of the big pot.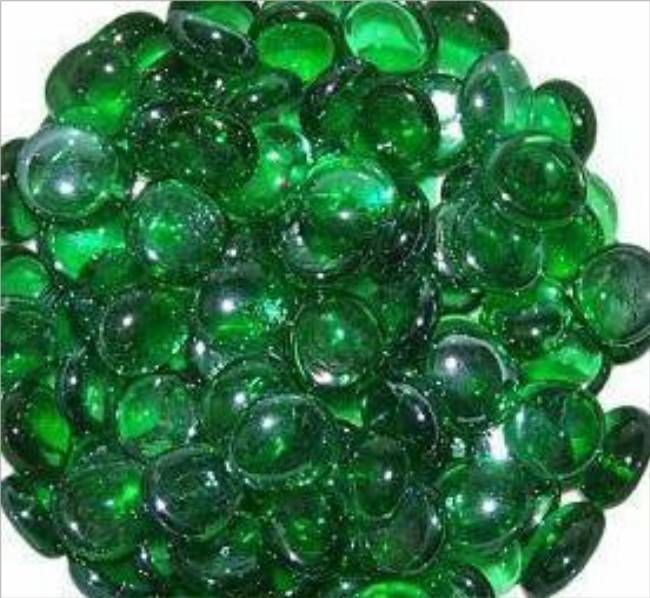 Once you have finished it should look like the pic below. Each large pot has 2 small pots inside containing a live plant.
Hope that helps you. Your goldfish will also find it alot harder to dislodge your plants from the substrate, as they're quite solid once finished. I'd like to thank Alistair for taking the pics for me. You're a wee gem x