This morning I found that the fish in the pond were chasing each other and there were no plants for the eggs to be layed on so I decided to make myslef some breeding mops. Here are some fool proof instructions how to make them.
1) Get a towelling cloth of some sort, either a flannel or one of those little hand towels you get off the plane: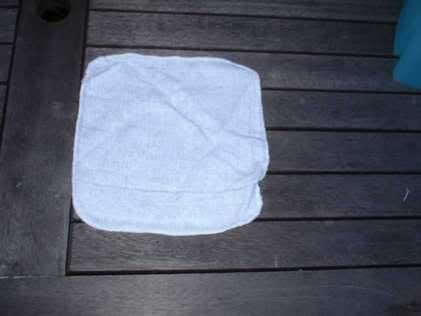 2) Cut the towel into strips about 1-2" and leave about an inch or 2 at the top of the cloth: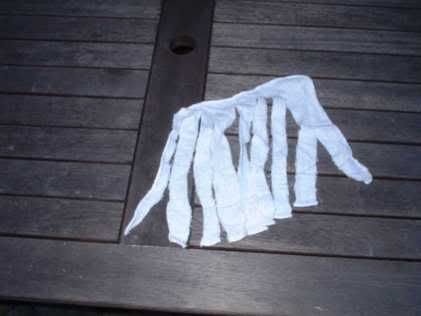 3) Shake the towel vigerously to get any bits off and roll the cloth from the top quite tightly: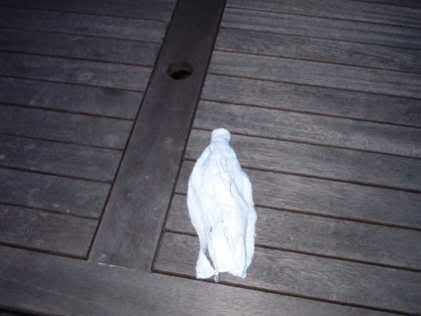 4) Blow up a rubber glove and twist the bottom. Tie the glove to the towel at the top: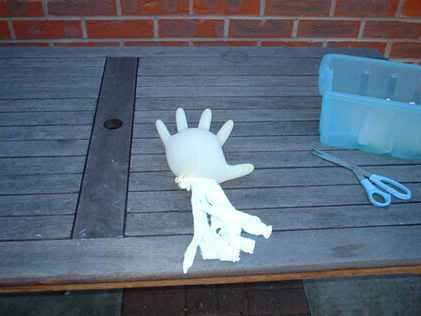 5) Submerge the towel in the water of the pond/tank and wait for the eggs to roll in!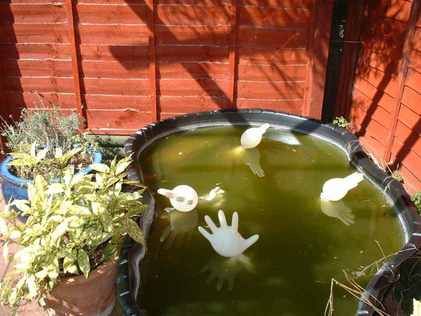 Yes, admitedly it does look like a couple of people have drowned in your pond but its a good substitute when you have no plants. Make sure it isnt in the water any longer than a few days. After about 3 days, just take the glove off and stick it in the wash. Simple!