Last night I finally finished a project I've been working on s-l-o-wly for months. I have a lot of assorted fish stuff, and my tank has one of those wire frame stands with basically no storage to speak of. I had been using plastic crates on their sides to organize my stuff: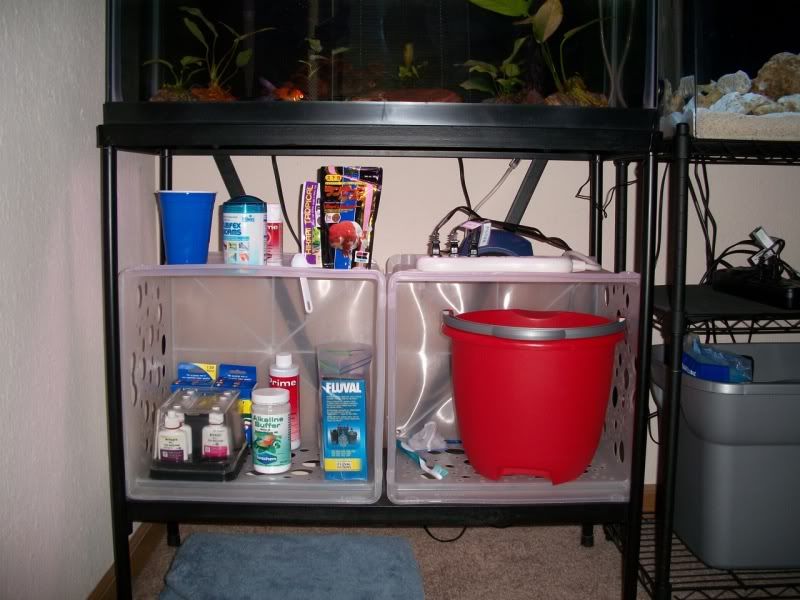 This worked well, except, well, it looked a little cluttered. Our tanks are in our living/dining area. Then my husband got a fancy new tank (on the right):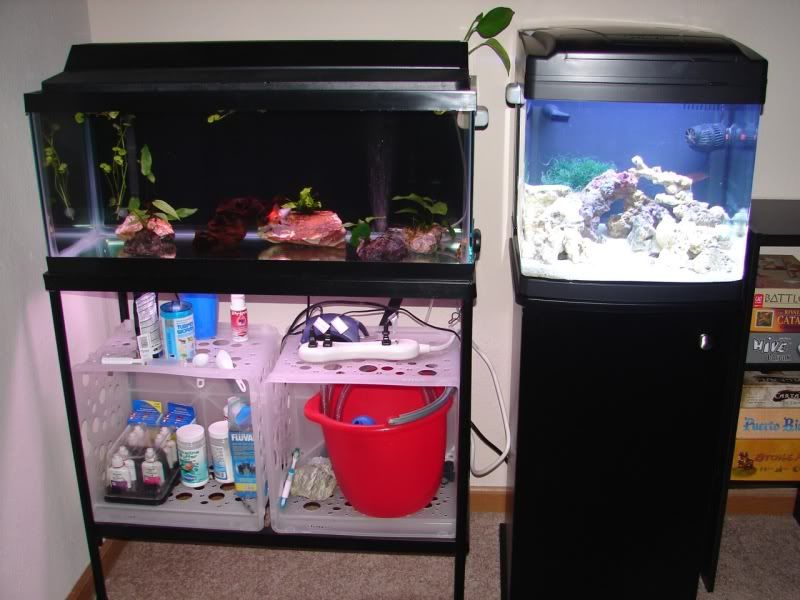 Which just made my tank area look worse. So I got my butt into gear finishing the organizer for under my tank, which we'd already cut out all the parts to months before but hadn't really done anything with since. Basically, it's just made of thin MDF pieces bolted together with angle brackets. My apologies to anyone with any actual woodworking skills... this is basically the quick-and-dirtiest job (if something that tanks months can be called quick...) I've ever done on something. It's not meant to hold more than a few pounds of stuff, so it doesn't have to be awesome, and we don't have the tools to create awesome, anyway. So... this is what we ended up with!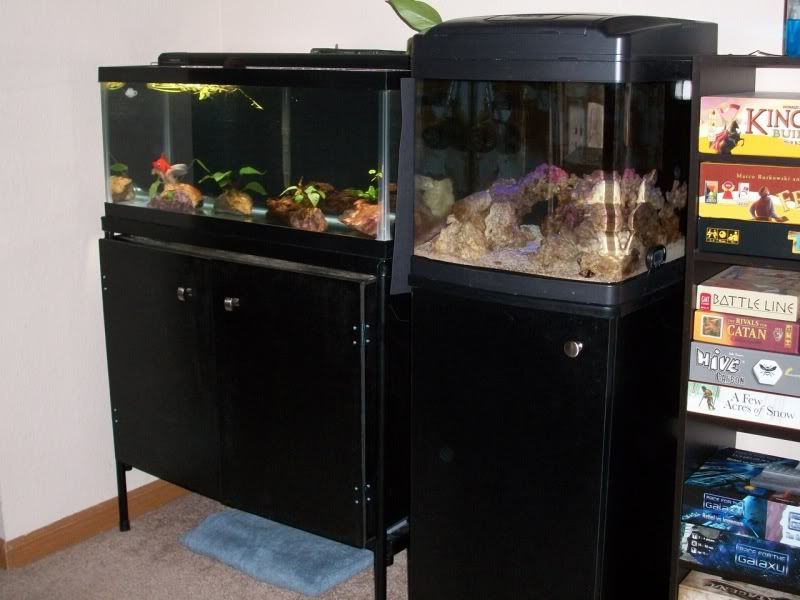 Now there is a wall of black to swallow ALL THE LIGHT (sorry about the darkness of the picture). Here's what it looks like on the inside: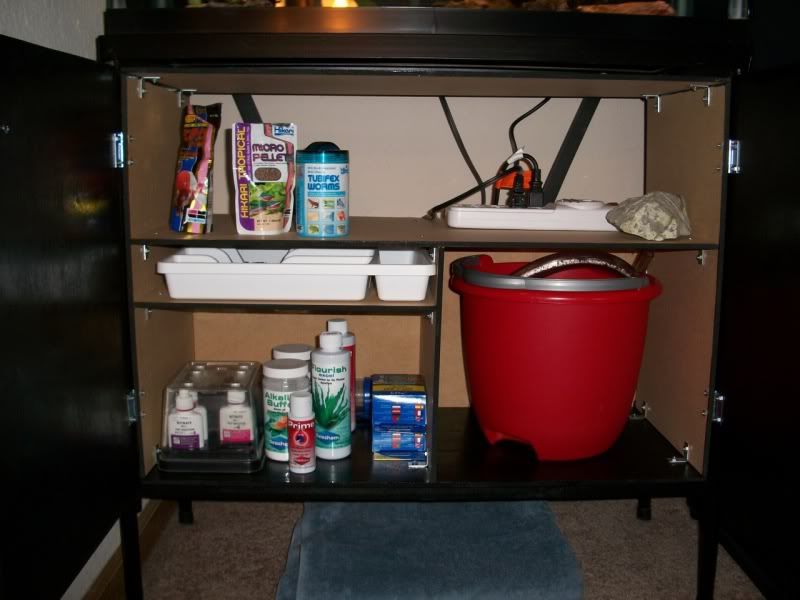 You can see that the top shelf is completely open on the back to accomodate the various wires and things. My favorite part is the silverware sorter tray thing that fits perfectly on my little shelf and holds all of my random little bits of fishy things:
We are more small hobby/craft project people than actual woodworkers, so if we can do this, you can too! I think it's an awesome way to make the most of the bottom half of those cheap metal stands.