I was recently asked what filter seeding is and how to do it. As luck would have it, I was just about to seed a filter myself that evening so I took a series of photos to explain the process. Seeding is a method by which beneficial bacteria is transferred from one place to another, for instance, in the case of a new aquarium or when upgrading filters. It creates an instantly safe environment for the fish if done properly, preventing new tank syndrome and related deaths due to waste build up.
This is my method of seeding, I'm sure other people do it differently but this has always worked perfectly for me.
You will need:
Old filter media
New filter
A bucket
1. Put the old sponges in the bucket.
2. Fill the bucket with water from the tank. Using plain tap water may kill the bacteria.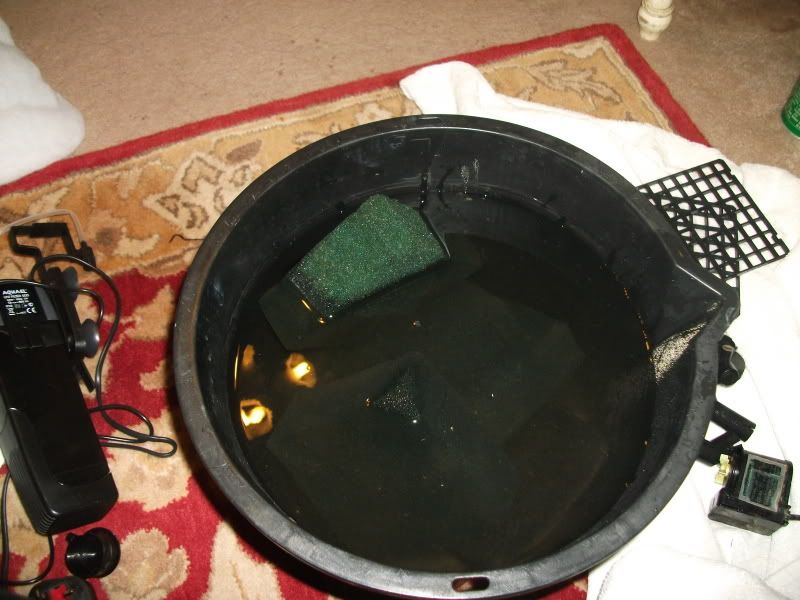 3. Squeeze like you've never squeezed before! Get as much of the beneficial bacteria out of those sponges as you can! If you're only borrowing the sponges from another tank, try not to take more than about 30% (and make sure the tank is free from pathogens!).
4. Take the sponges out. Your water will probably look a bit grubby by now but that's exactly what you want to see.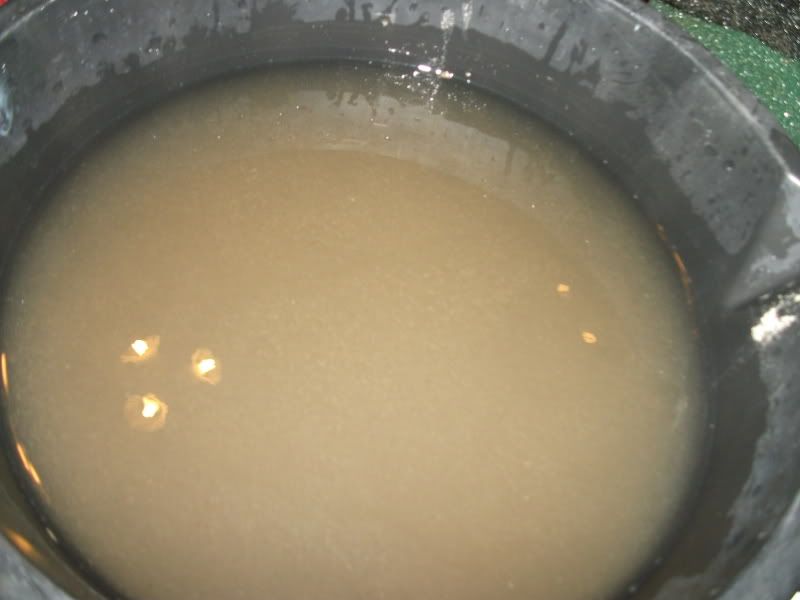 5. Stick the new filter in the bucket, make sure it's submerged and flick it on.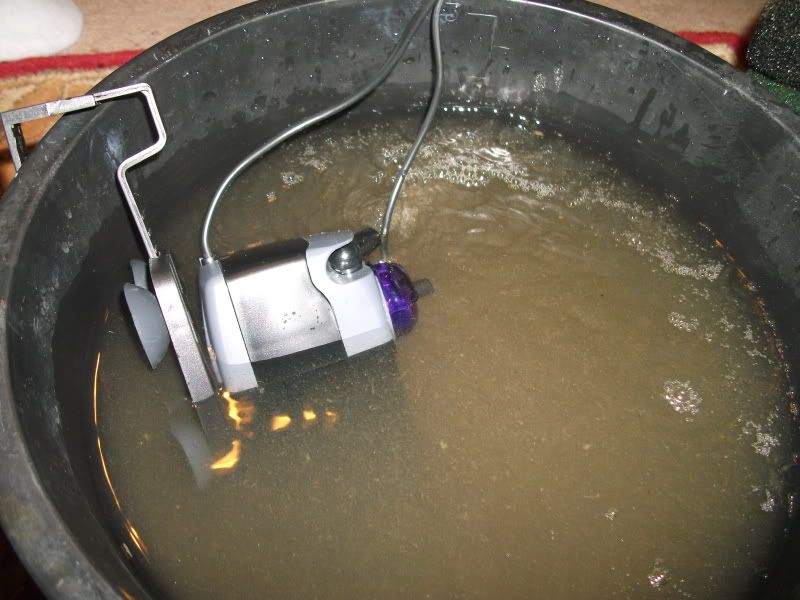 6. Leave the filter on for about an hour or until the water is clear with the majority of the gunk on the bottom having been sucked into the filter (mine only has sand left)
7. Put the new filter in the tank and you're done! It's always advisable to put some Nutrafin Cycle or equivalent in there too, just to give the bacteria a bit of a helping hand. If you've just been borrowing the sponges from another tank, put a dash in that tank too.
I don't think seeding is talked about enough in this hobby, yet it's such a simple and potentially lifesaving procedure for your fish. And it saves you the stress of cycling too!