Well, I came back from my weekend away all excited to transfer Fluffy over to the 55, and get new fish into quarantine this week.
It was not to be
. Here are the colors of my test tubes from the 55 this morning: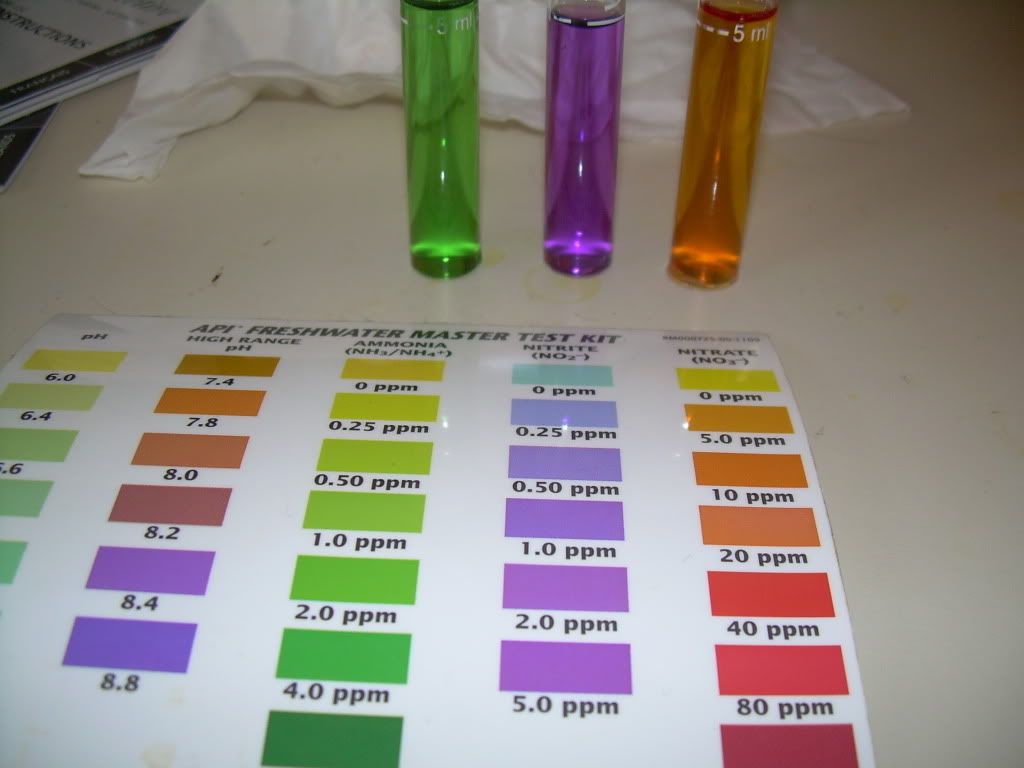 The good news is that there is a cycle happening: NH has gone down a bit, Nitrites are through the roof, and Nitrates are high. I dosed with Nutrafin Cycle again today, and will keep testing the levels.
In other news, the new tank water is crystal clear! I hope that holds when the fish move in there!