So we have new critters for the 55 gallon! Nooo, they're not bettas yet but nerites!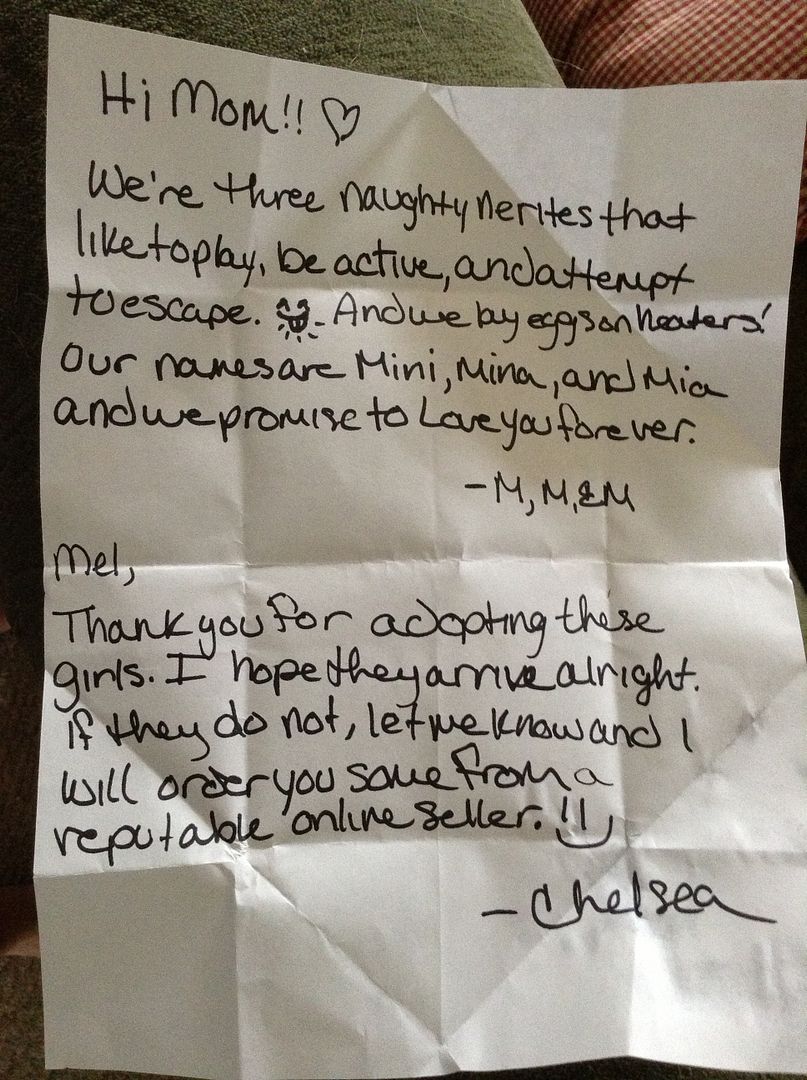 Chelsea and I traded each other! She sent the snails and I ordered her a plant of her choice! I have decided to change their names because as Chels pointed out they don't know them
So here is Pooh:
And this is Tigger:
And lastly Eeyore (he was a little slower getting out of the bottle):
They are all doing their jobs well!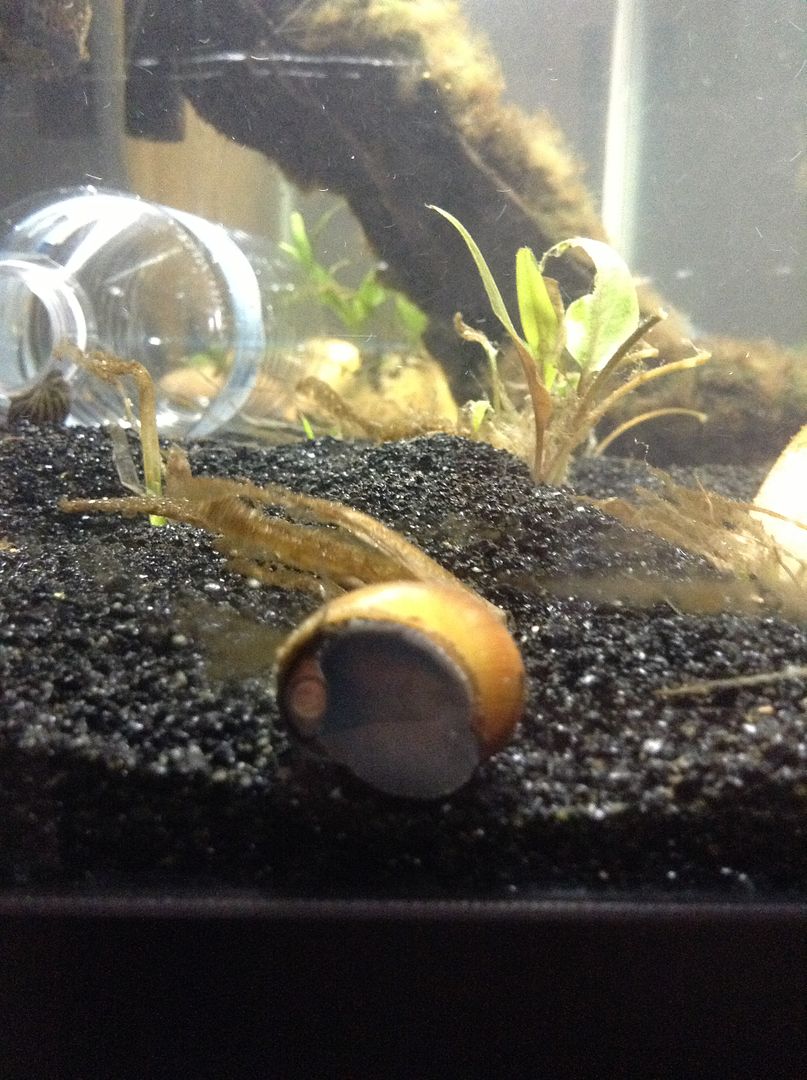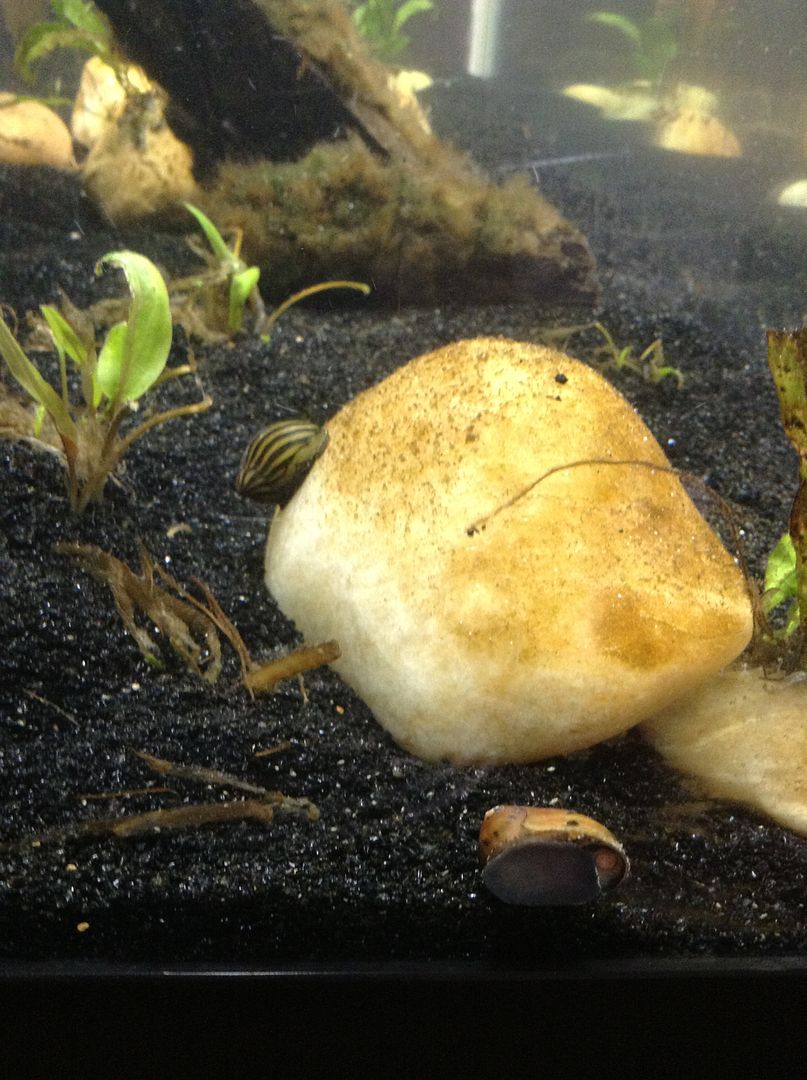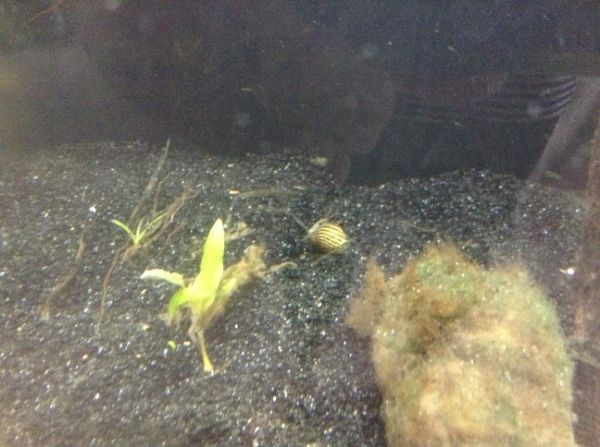 Snail trails!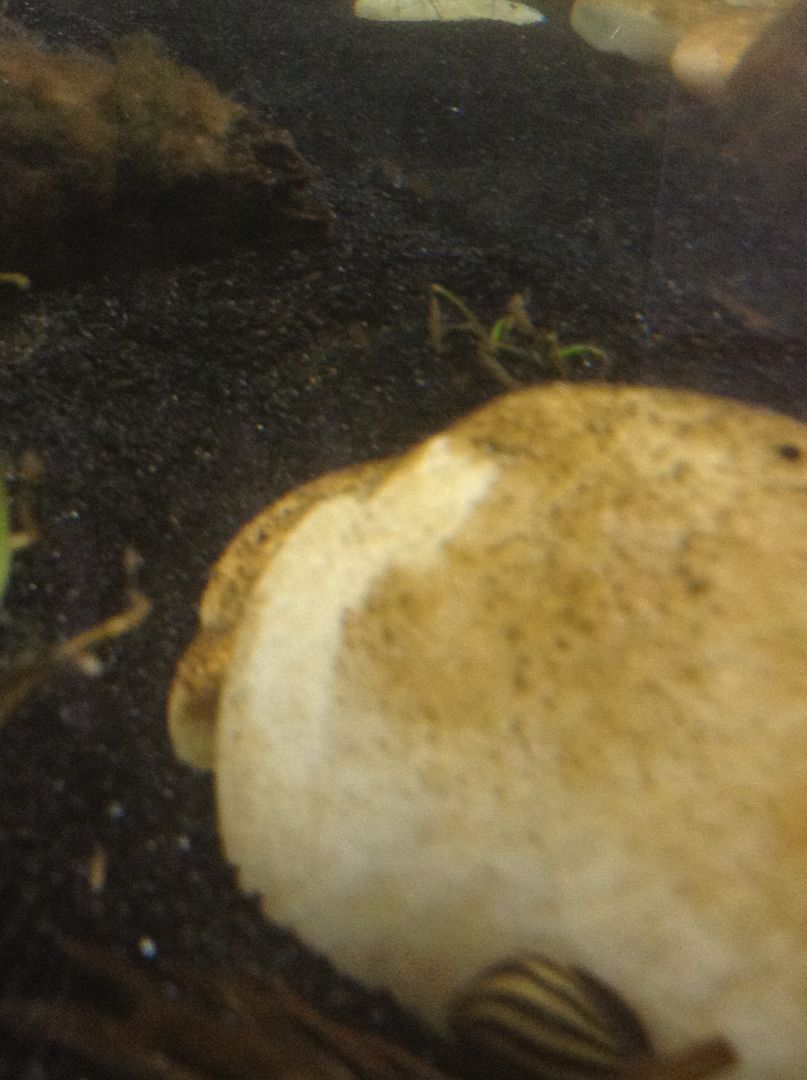 And then!! This morning my plants came in! (kinda upset that I got mine before Chelsea got hers...I gave hers better shipping so it would get to her fast!
)
I got some Crinum thaianum (onion plant) which I actually love more than the vals I think. The texture they bring to the tank is awesome so I hope they grow tall. I ordered six and got seven too!!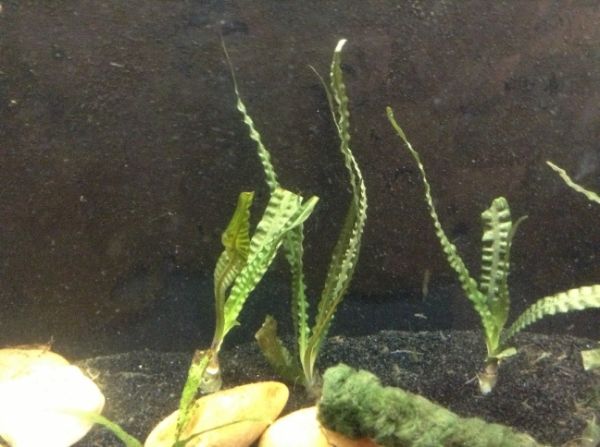 Then I ordered Hygrophila corymbosa. All the leaves kinda fell off when I picked it up but some are still on there that are really healthy looking! I hope I planted these right and that they do well. The ones with no roots worry me...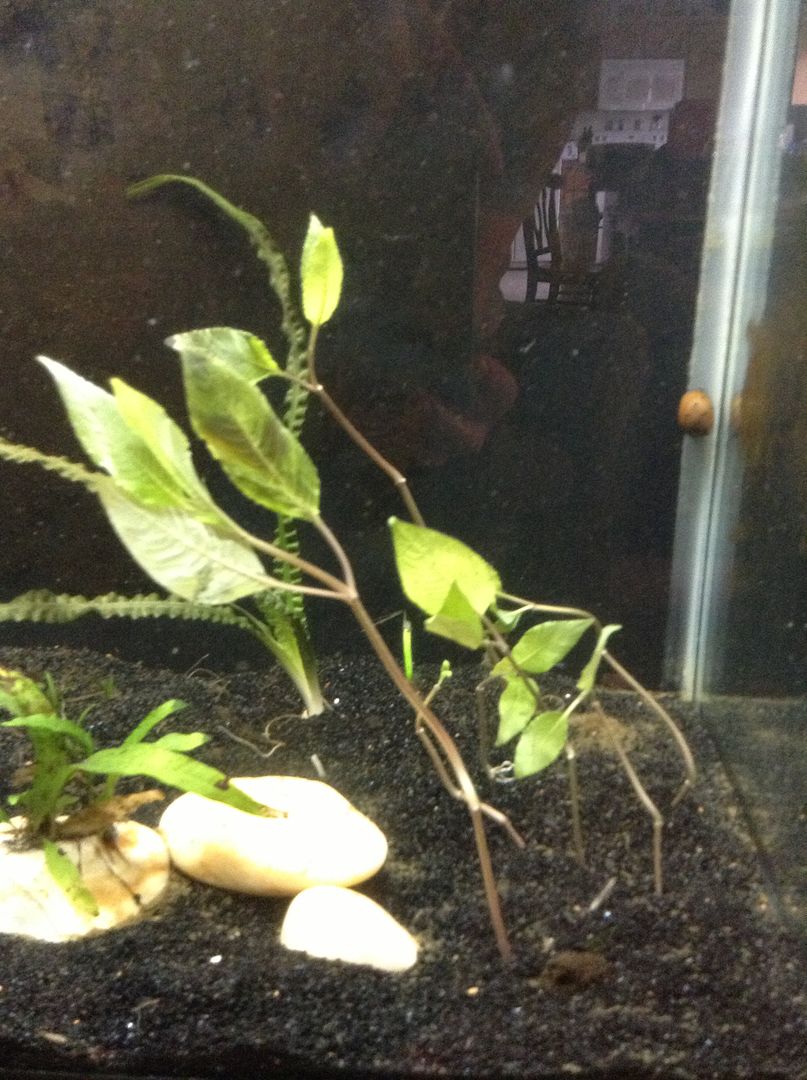 I spy Pooh!
Here is the tank as of now! The little plants are growing back from the ammonia attack!!
That I am so grateful for! I also see little sprouts of Vals so maybe I'll get some?
Look at that Lucky Bamboo go!
So thus far I'm going to see how everything does these next few weeks. I might get one other plant to fill somewhere but I'm not sure because I'm hoping the Java Fern and Hydro will fill the tank fairly well. I want the tank to be full and lush!
I am adding a dose of excel every other day for this month to see how that goes. I might increase this to every day later
I am also adding flourish for fertilizer twice a week.
Thanks for reading!! Any advice is welcome!