So the gang has been eating Repashy for about 2 weeks and I wanted to see if it's made a difference in their weight:
Fluffy 59 grams
Hercule Poirot 21
Jelly Bean 9
Emma Goldman 17
on July 19,
Fluffy 56 grams
Hercule 18 grams
Emma 14
Jelly 9
Fluffy has been much less floaty since we switched to Repashy. They all seem to love it and are doing well if the weight gain is any indication. Jelly Bean has not put on any weight...it's kind of strange because I think he looks bigger...time will tell, I guess.
Today when I did the water change, I noticed some white 'grains of salt' on Fluffy and Hercule. I decided to dose with .1% salt. So I had to move the snails out to their own container. Here's a picture. They have a plant, a bubbler and a net so they won't crawl out. They look pretty happy. I've put some Repashy in there for food. They don't seem to have discovered its deliciousness yet.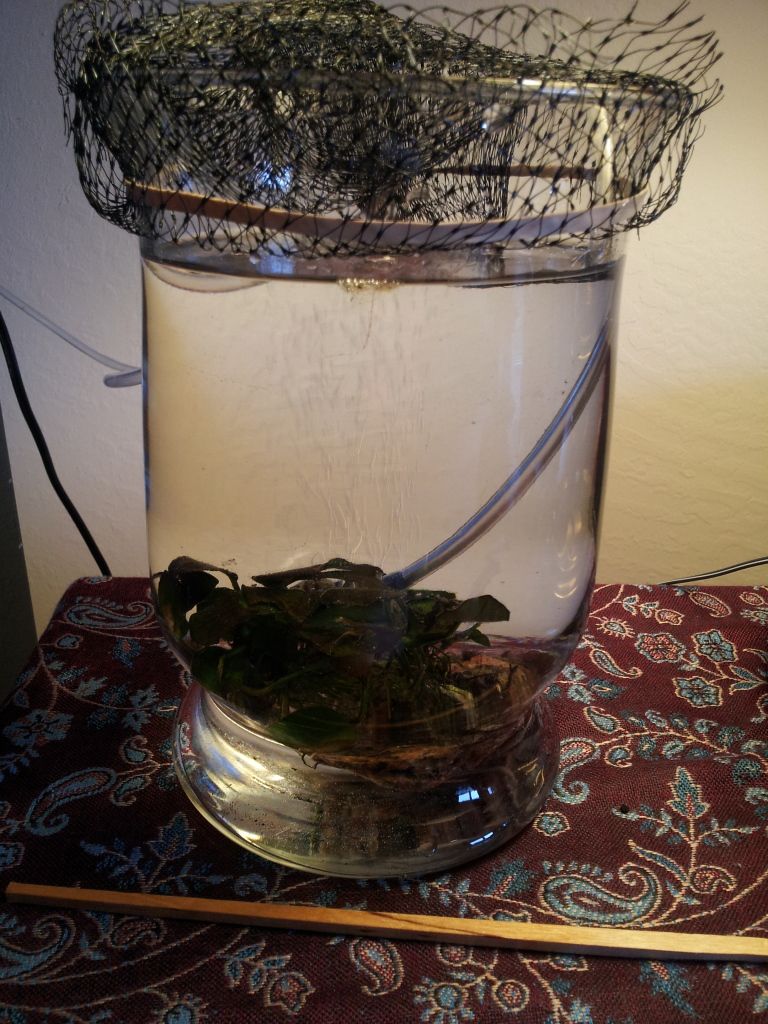 That's the news from the Bubbles house for now!
Happy Weekend to you all!
mj