Betta! (and some pics of the goldies, of course :) )
---
Bonjour!
The guys are doing well, I still really need to get some plants though! If anyone has some trimmings they can send me, that would be SUPER fabulous!
The bubble wand was getting yucky and algae-y, and it wouldn't wash off, so i got a little cube airstone. It doesn't look nearly as good, but that's the best i can do.
i don't know what else i would use! My dad loved the bubble wand, he was super bummed
And now, Mowgli the betta!
Tithra was SUPER sweet and sent me some trimmings, and they are growing wonderfully! I didn't think they would, but even the flame moss has grown a ton!!
Mowgli is doing really well, and seems to enjoy his tank
eep! look at the flame moss!
here's the flame moss when i first got it: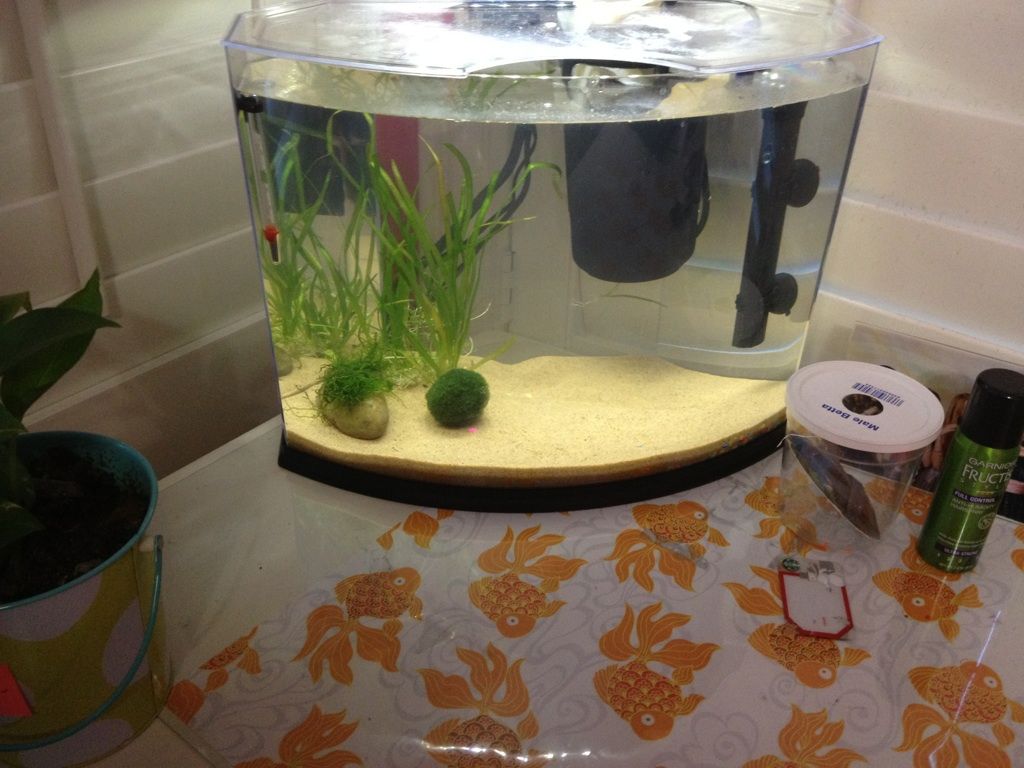 it was just a flat little blob
it's grown so much!
thanks for looking!
-Mandie