It's been a long time since I've updated y'all on the progress of my big tank. I haven't done much lately; I've been busy finding a house to put the big tank in! I did manage to put together the spray bar, the last piece of the plumbing, this week.
This is how the spray bar sits in the return hole in the top of the overflow. I started by just kind of doing a mockup of it to make sure I had good lengths for everything and it all fit. This part fits surprisingly snugly, which is kind of nice.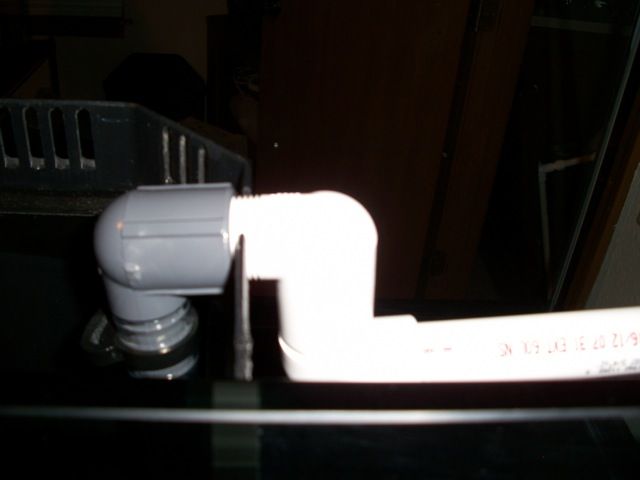 Here is more or less how it will sit in the tank: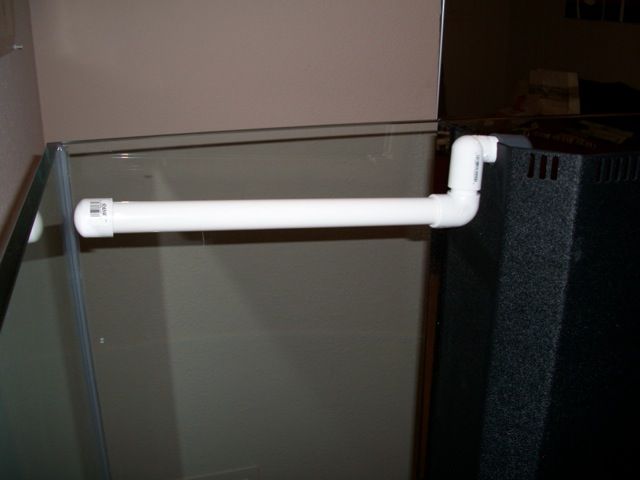 Once I got my spray bar to the right length and my pieces all adjusted to the right angles and such, I glued together some of the PVC pieces that I am not planning on taking apart. The glued pieces are like this: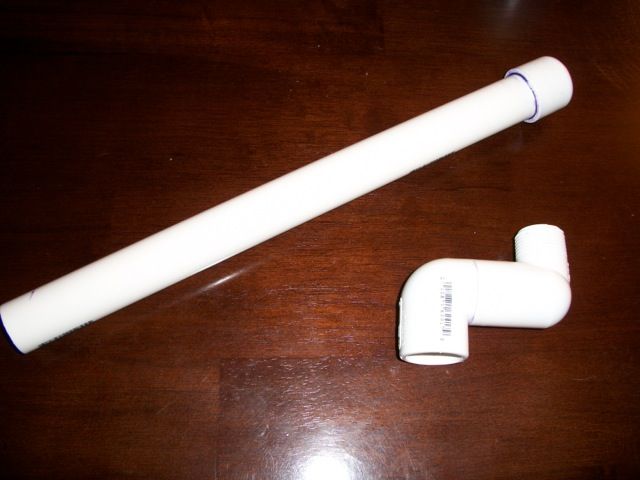 I left the joint between the spray bar itself and the angles unglued, for cleaning and also so I can adjust the angle of the spray. After I did this, I drilled the holes in the spray bar. I made 7 holes, because the spacing looked good at that number. I ended up trying to drill them so that the area of all the holes combined was roughly the same as the area of the inside of the spray bar pipe itself. I don't have any actual evidence/information that this is the right thing to do, but it seems to make sense to me. We shall see how that goes.
I also screwed the white elbow into the gray elbow for good at this point; it's threaded and teflon-taped.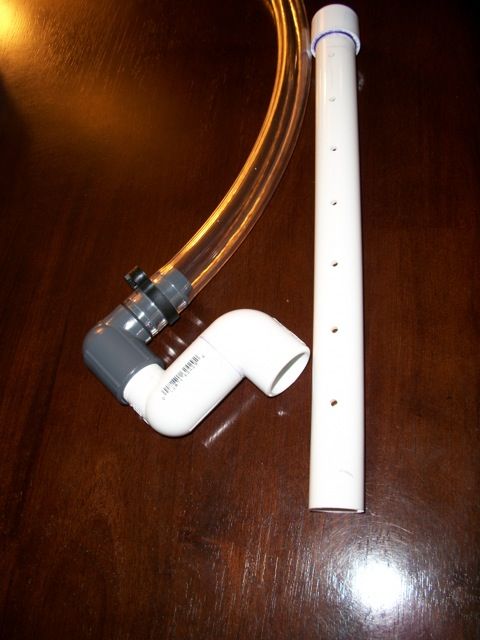 Next up was painting! I used Krylon Fusion for this just like I did on the stand pipes. Here's the whole assembly, freshly painted, the rest still coated in the stuff I used to protect the bits I didn't want to paint: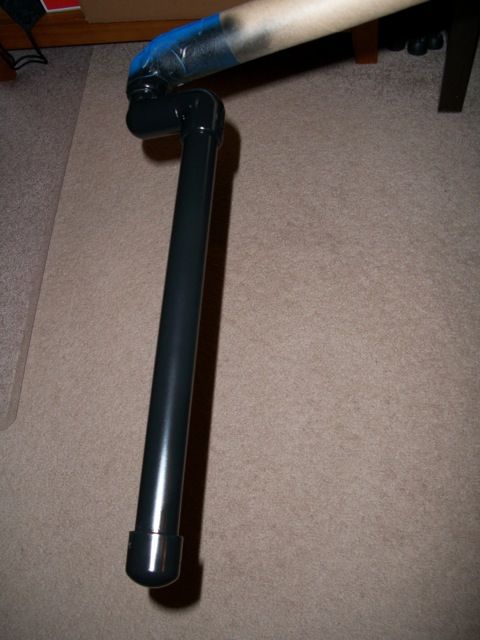 I painted the spray bar assembled and then pulled it apart when it was dry. This way, I don't have any added paint on the part that inserts into the angled pipes, to make it harder to take the spray bar apart or adjust the angle of the holes. It comes apart beautifully: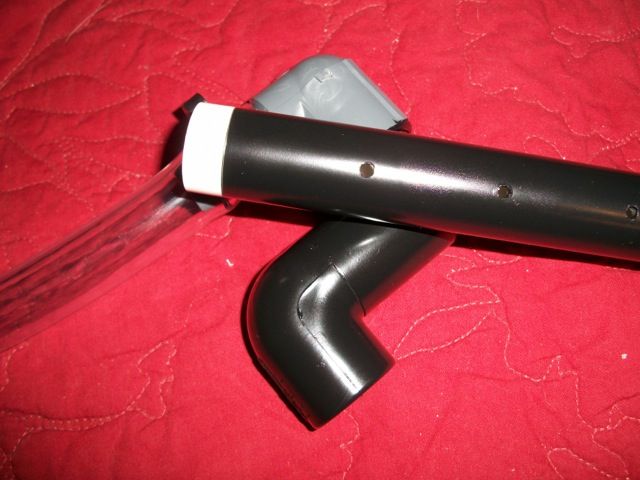 Next up is making a sump. The Petco dollar per gallon sale is nearly upon is, so I will pick up a 29 gallon and get crackin'! I also bought some egg crate for making bio-ball baskets. The end is in sight now! Can't wait to get this all set up and running.