Plumbing II: Return of the Water
---
I have finally gotten almost all of my return plumbing done! For the plumbing from the sump back to the tank, I decided to use flexible clear tubing, which has been an adventure. I think I might almost prefer working in PVC. Anyway, I now have tubing that goes up from the pump: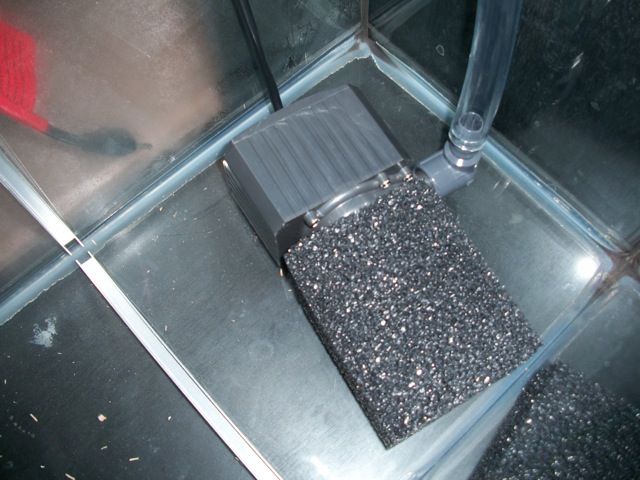 Out of the sump: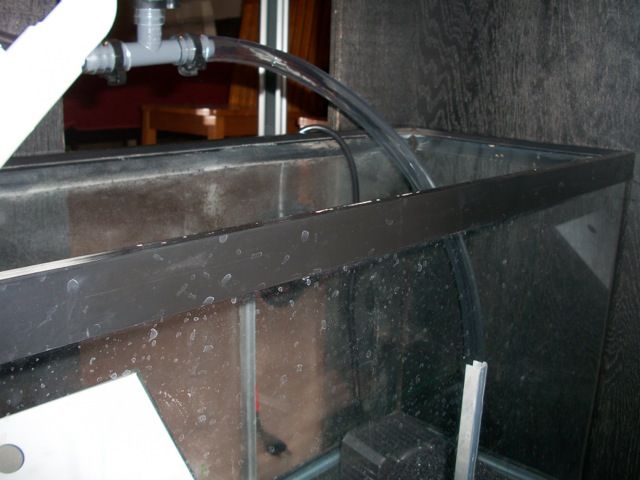 And then splits to return to the tank.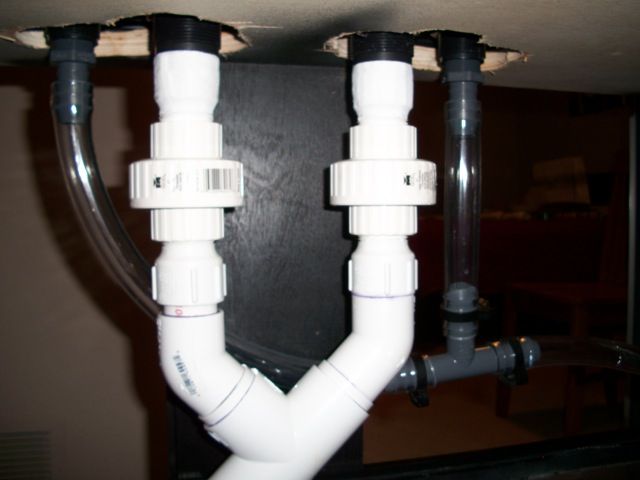 Only half of it is completely shoved together, because I want to be able to take it all apart to move it. As you can kiiiiinda see in that last picture, I decided to go with plastic hose clamps rather than metal ones. I did this because about half of them will be underwater, and metal hose clamps underwater are a really bad idea. I've never worked with these before, though. Whereas metal clamps have a screw you use to tighten them, these have a series of teeth that are reasonably easy to push together but impossible to pull apart. These are the right size for the hose I used according to where I bought them, but I could only get them to click like maybe 2-3 clicks together once I put them around the hose assemblies, even after pressing them together with just about all my weight. Has anyone else used them before? Is that normal? I guess I'll find out how well they clamp when I test the whole system.
Anyway, I also made the hose returns that go up through my overflow box. Here is what those look like now: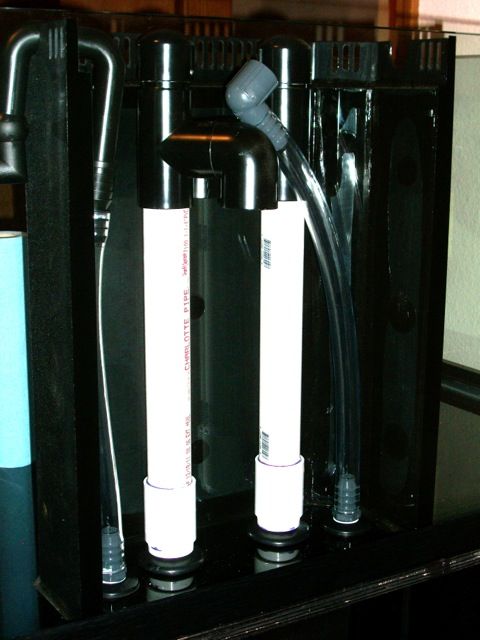 You can see on the left that I have a tube that goes up and over the overflow, then ends in a little output nozzle. This is a pretty neat piece of plumbing, I think. Here is another picture of that particular piece: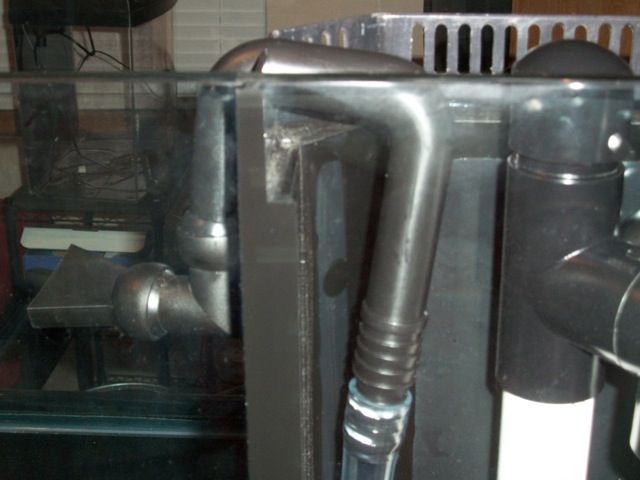 On the right side of the first overflow box picture, you can see where I will attach a spray bar. I have to make that, though, and I haven't even gotten supplies for it yet. So that's another day and another post. Should be fun. After I finish that, I think I'll be done with the plumbing for this tank. Whoa.
Also something I might do: I'm thinking I'll get a ball valve for the left side tubing after the tee in the third picture--the side where the water just goes straight through. This should let me change the balance of water between the two branches, so I can get more water going to the right branch, if I want to. Just another way to let me fine-tune things, which is something I'll always vote for.