There's not much point to this post other than to exclaim about how excited I am that my return pump has arrived!
It's a Danner Supreme Mag Drive 9.5. The 9.5 is how many hundreds of gallons per hour it pushes, in theory. At about 5 feet of head (the distance it needs to push the water upwards) it should be more like 685 gph, according to the manufacturer's website. I will probably lose a few more gphs when I tee the return off into two different lines, and when it goes up and around the return spout plumbing, etc. But I should be right about in the ballpark of where I am hoping to be when all is said and done, which is between 4-6x gph for the best biological filtration.
Anyway, here it is! Check out the fancy packaging!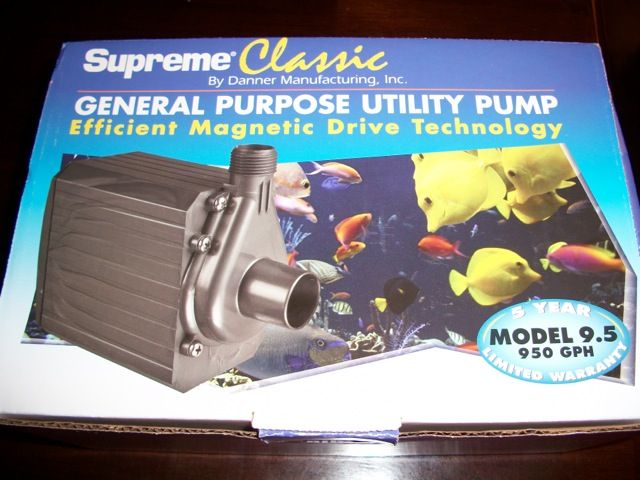 The contents of the box, arranged for your viewing pleasure: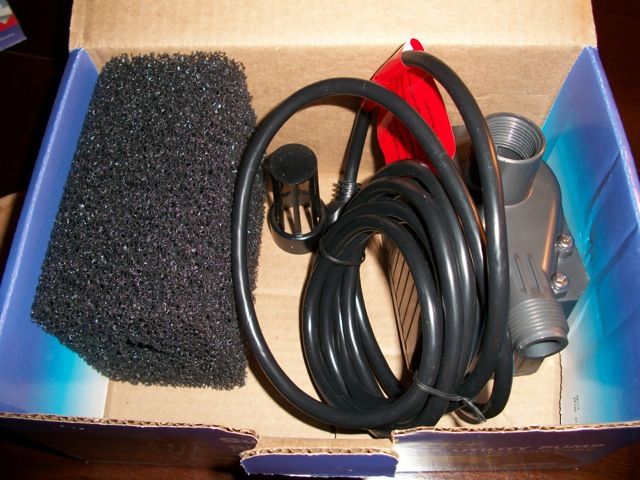 On the left is the giant sponge prefilter, which is supposed to stop little bits of things from getting in the pump. The little bit of plastic to the upper right of the sponge is the filter intake cage thing, which pretty much just gives the sponge something to attach to, as far as I can tell. And then on the right is the pump itself!
It's huge. I weighed it. It weighs five pounds. Here it is in my hand, for scale purposes: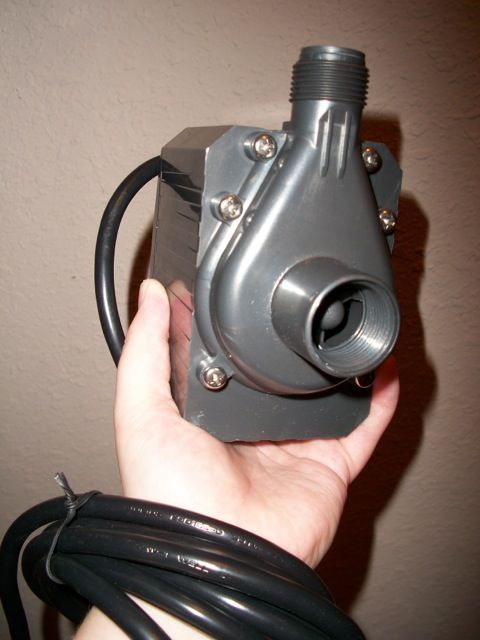 Now Petco just needs to get on having their dollar/gallon sale so I can make a sump to put this in.