"Measured" The fishies! :) (held them in my hand) Pix! :)
---
Hiya!
Tonight i (very nervously) handled the fishies for the first time! (I washed my hands better than ever before before i reached in!) I want to be able to see how much they grow compared to my hand
Here are the (really bad) pictures!
(April 30, 2012)
Bert! (not too hard to catch
)
Ernie! (nearly impossible to catch! fast little dude!)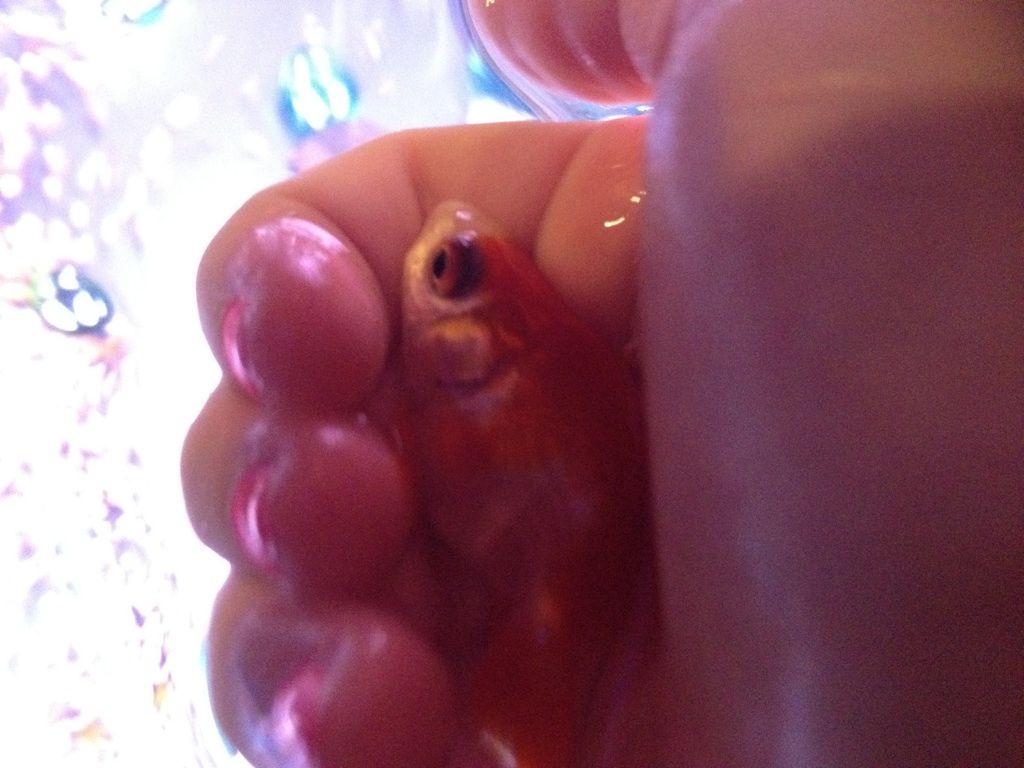 Sorry the pics are so bad! better ones next time, i promise!