Hi All. Tithra got me interested in the growth of my group today, so I pulled out the scale and caught everyone to weigh and take pictures. No pictures of Fluffy because she freaked out in the bowl that was not deep enough for her. But you can see everyone else.
On March 3,
Fluffy was 56 grams
Hercule was 11
Emma was 6
and Jelly was 6.
Today, (6 weeks later)
Fluffy is 60 grams
Hercule is 13
Emma is 11
and Jelly is 6
In that time, they've had only Jumpstart for two weeks, and then I added the Jumpstart into the rotation to give them some ongoing support. I think it's helping with their health.
I'm a bit worried that Jelly hasn't grown at all. I have started feeding by hand to make sure that he gets his share. He's so much smaller than the others and they can hoover up several pellets in the time that he chews one. I hope that will help.
I had noticed that Emma has been filling out, but she's almost doubled in weight in 6 weeks. That seems a bit much and I wonder if I made a mistake there.
Anyway, here are pictures:
Jelly Bean - I think he's a boy because he follows Fluffy around like Hercule's sidekick. He's too small to see any breeding stars yet. He has a cute little wiggle when he's swimming.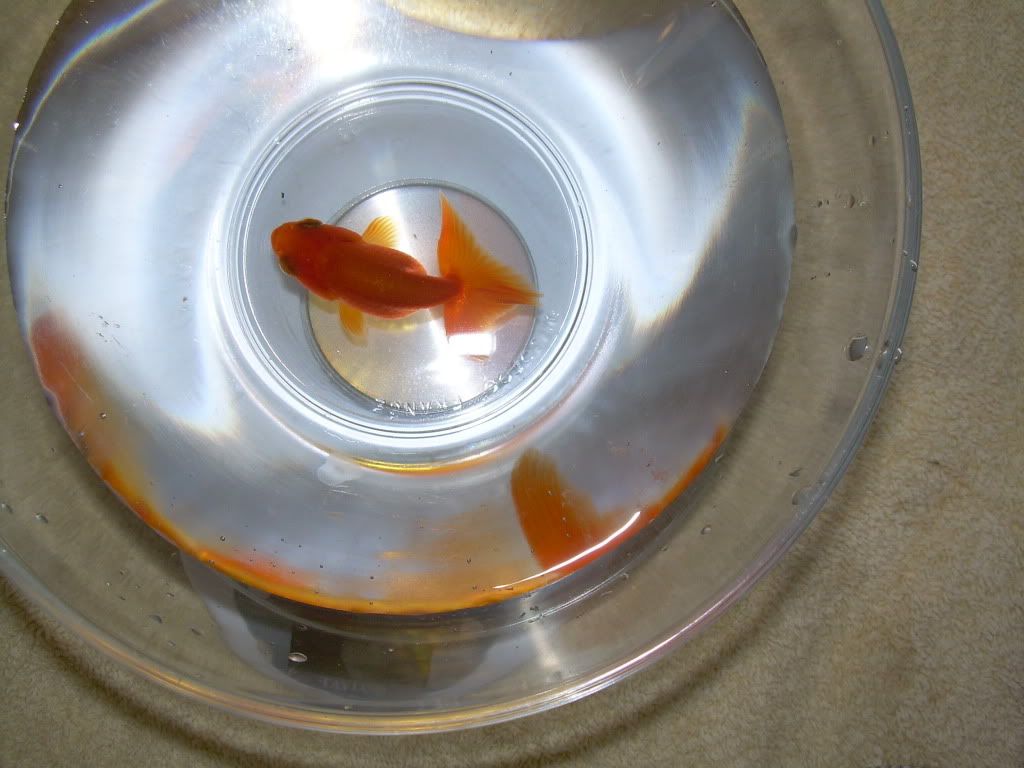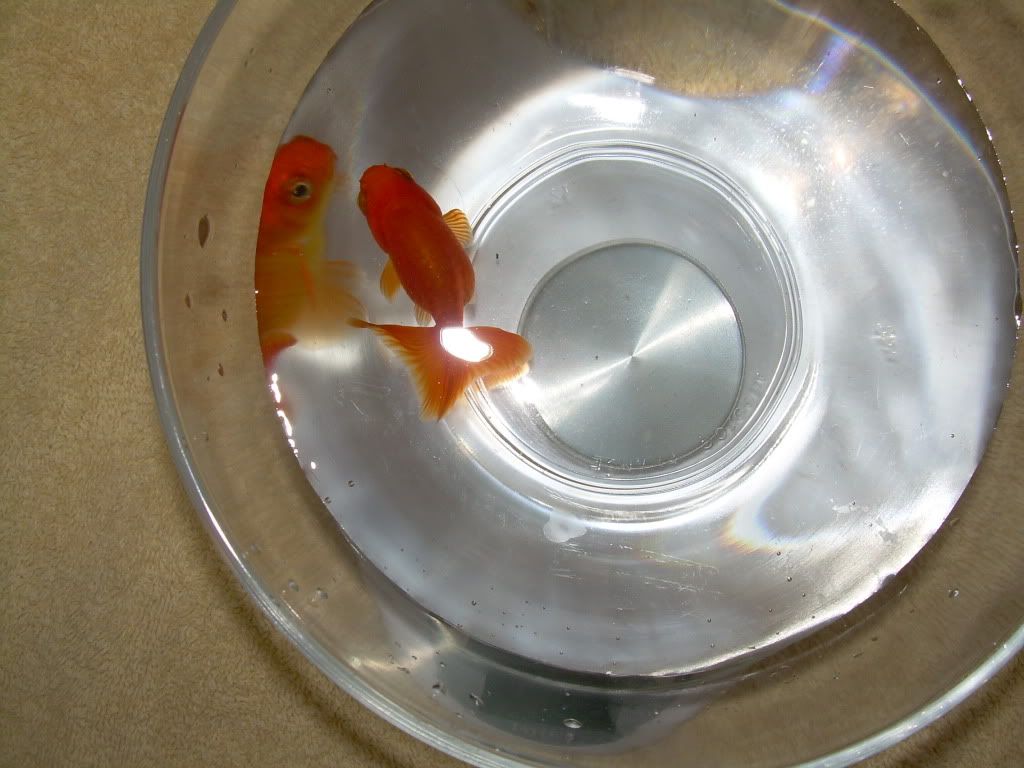 Hercule - my little mutant fish - he as two tails, a long body like a common, a belly and now seems to be growing a wen!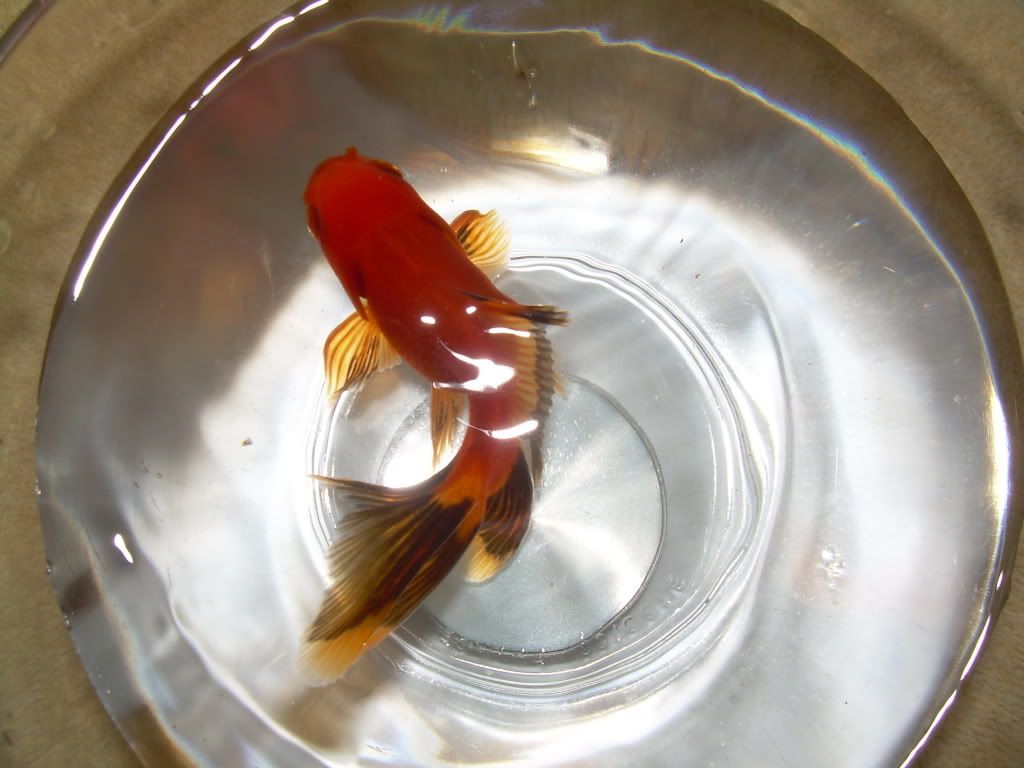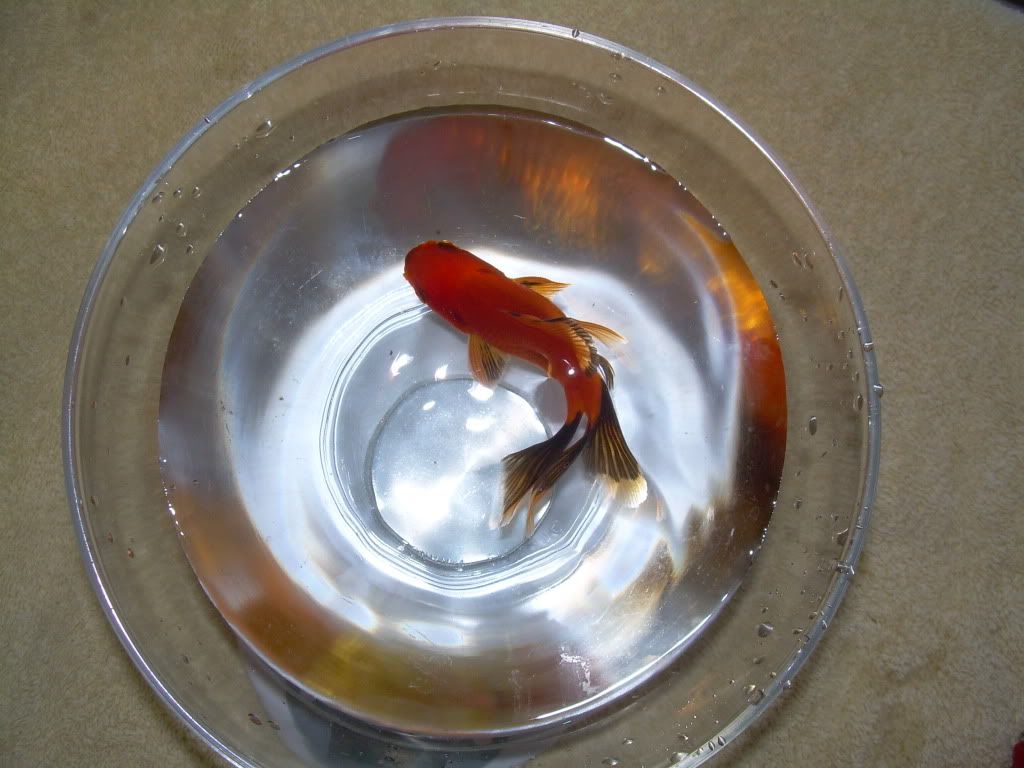 Emma Goldman - she's really filled out recently. Her deformed tail has healed quite a bit so she doesn't tilt left as much now. She's got a nice egg shaped body. She's my favorite (after Fluffy, of course). Sorry for the poop. She didn't like being in the bowl.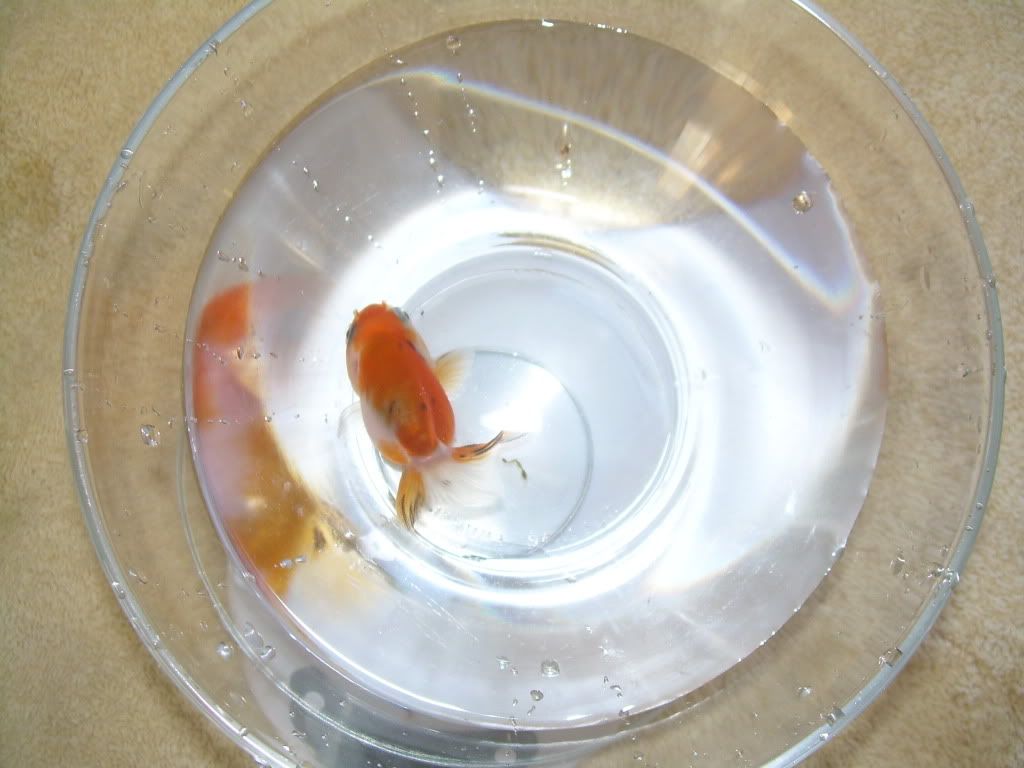 Thanks for looking.
mj