I got my first shipment of plumbing parts today, so I got to get started (barely) on setting up the plumbing for my new tank. The first step was to turn my tank around so the back is facing the front, to make it easier to work on. Man, that tank is heavy. Anyway, it has some holes in it, you see, and they look like this:
The two outer ones measure 1.5 inches in diameter, and the two inner ones measure 1.75 inches in diameter. These holes are where the water in the tank drains out into the filter below the tank, as well as where the water is pushed back up into the tank after being filtered. But in order to set up that plumbing, I needed to get some bulkheads.
Bulkheads are basically the part you put into the holes in the tank that makes a seal between the tank and your plumbing, so the water doesn't leak out except where you tell it to do so. The hole measurements I have mean I needed 1 inch and 3/4 inch bulkheads, respectively. This measurement is the diameter of the hole through the middle of the bulkhead. Here they are!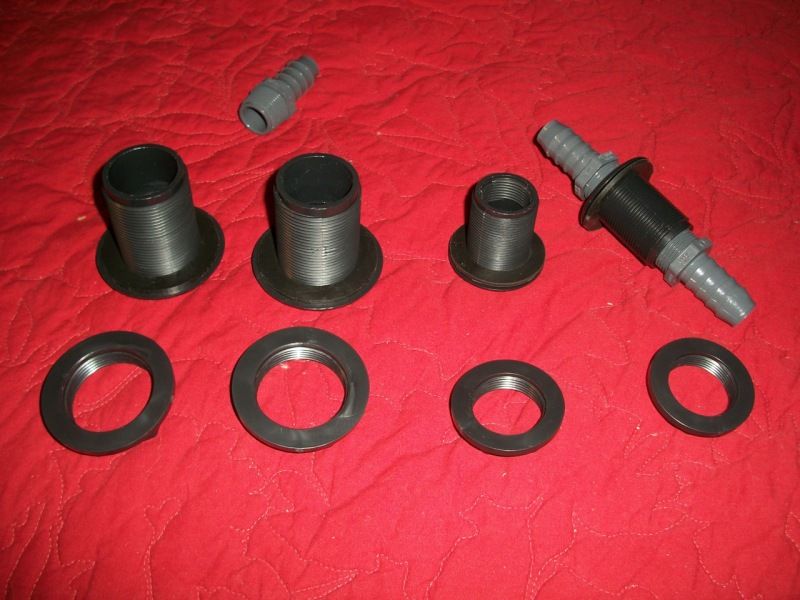 The larger ones will be my drains, and the smaller ones will be my returns. I also ordered some adapters that screw into the smaller ones, so that I can attach flexible hose. I have decided to do hard PVC plumbing for the drains but flexible tubing for the return.
I screwed everything into place gently to make sure everything fit and looked good. I think it does!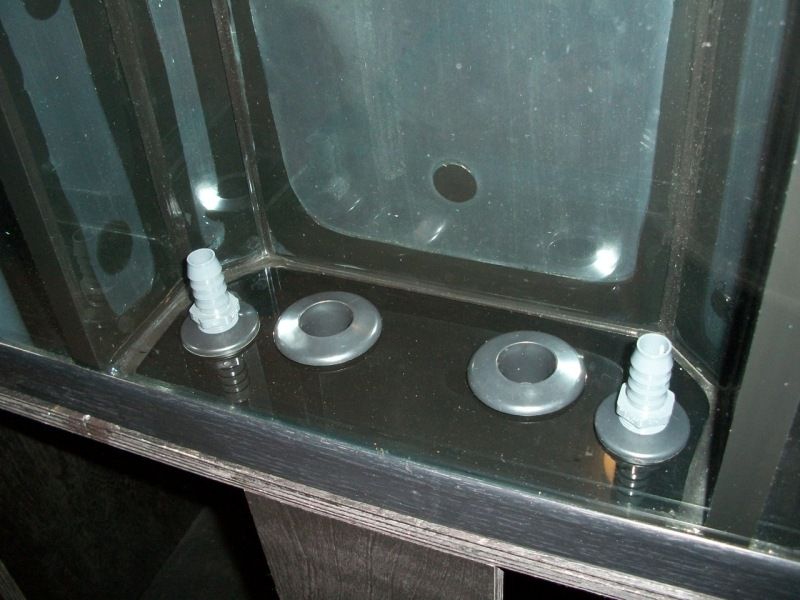 Here you can see what it looks like in the bottom of my stand. I have very elegant holes in my stand for the plumbing to go through.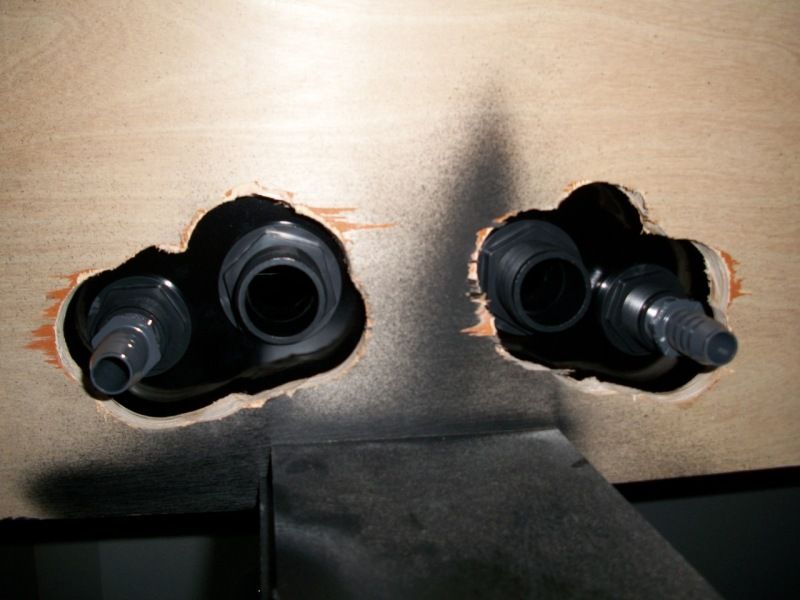 I also bought parts today to make my standpipes, so keep an eye out for a post on that coming soon!
(Also a note: I bought these plumbing bits from glass-holes.com, and they were a pretty awesome retailer to buy from. They shipped my parts very quickly and when the parts got here, I saw they'd included a small package of strawberry flavored Nerds as well. Awesome! So if you need bulkheads or other pieces of aquarium plumbing in the US, look them up.)