Hey!
Today I decided that I would redecorate my tank! I want to sort of go barebottom, just for a change. I think it would be fun to try
So i went to micheals and bought some river rocks, some glass pebbles, glass plant pots, and a little glass bowl!
Over the next few weeks or so, I will gradually remove my gravel, as to not disrupt the cycle (unless somebody knows a faster way!
), and i will redecorate it something like this: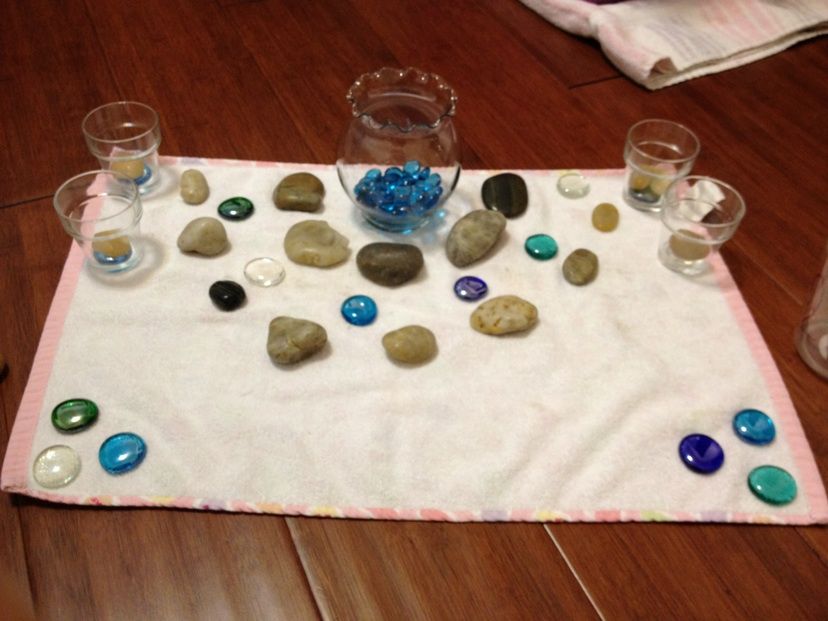 I planned it out on a towel, if you couldn't tell
Any suggestions/ideas/criticism is appreciated!
I am going to scatter a little bit of gravel in the empty space to keep the little guys entertained. They sure do love sifting through their gravel, those silly little guys.
And i will put some plants in the glass pots, of course!
Pictures soon to come after it's done!
-Mandie