Well, finally got batteries for the camera, and here are the results of tonight's photo shoot. I'm really pleased with the new lights and can finally get some good shots. Enjoy!
Full tank shot:

Hercule, who is so proud of his breeding stars!
Fluffy, who recently laid eggs all over the tank.
Jelly Bean and Emma Goldman, who have grown bellies lately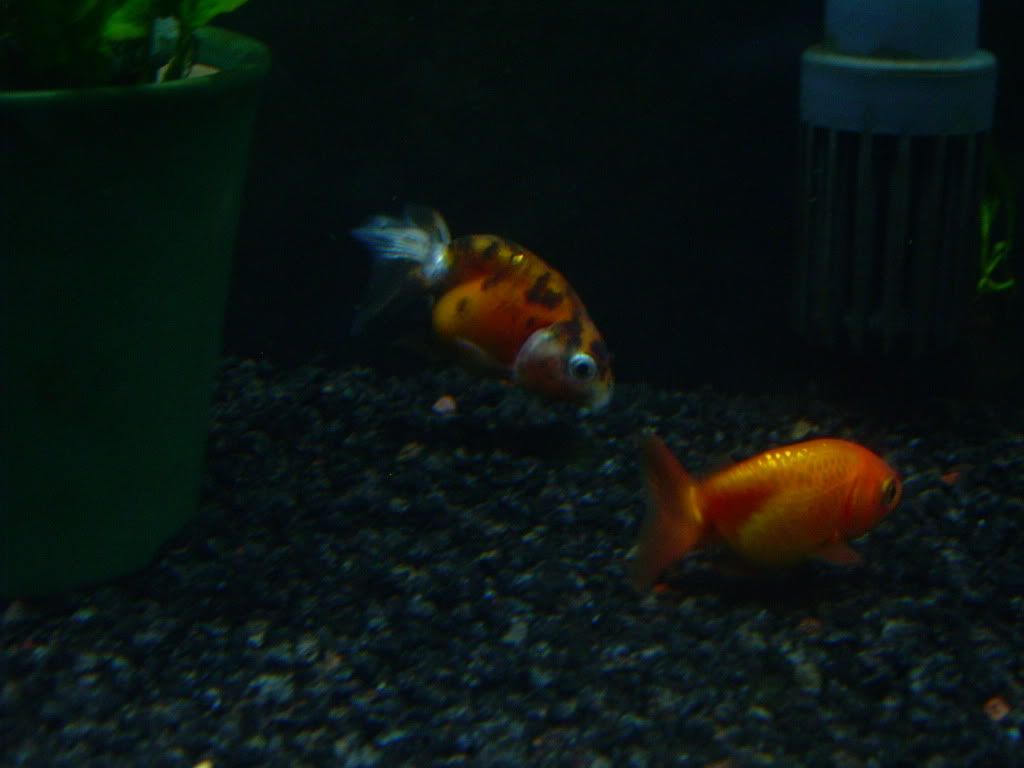 The plants are getting established and one of the anubius has a flower!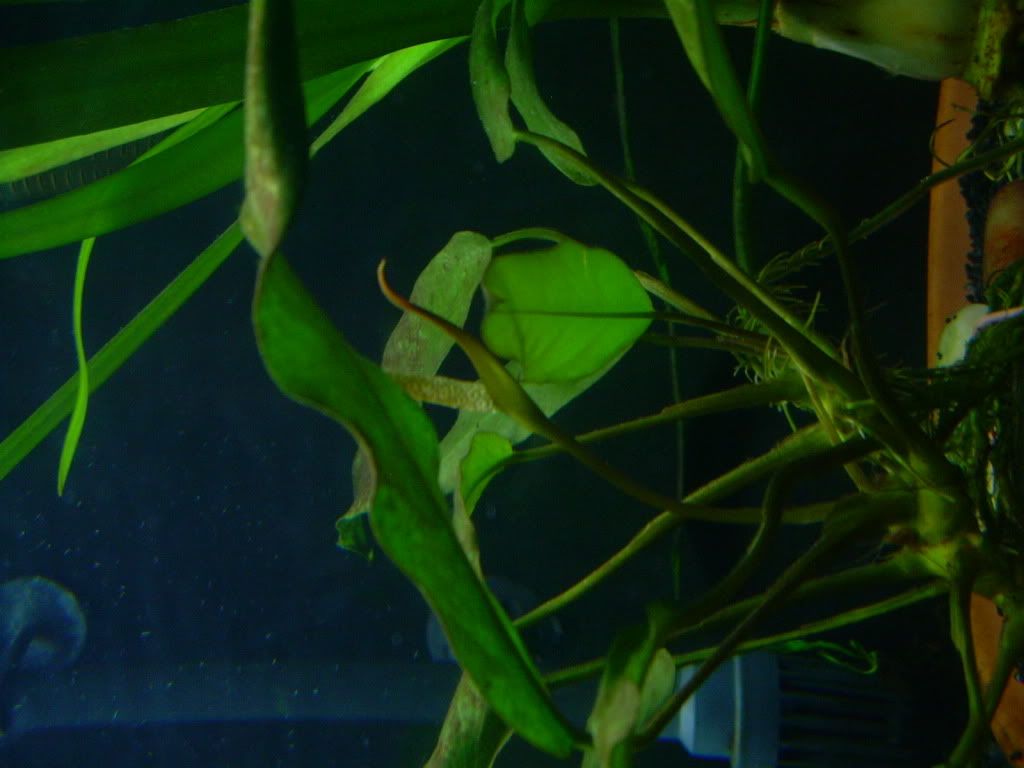 Not a very good shot, but the only one I could get of all 4 together.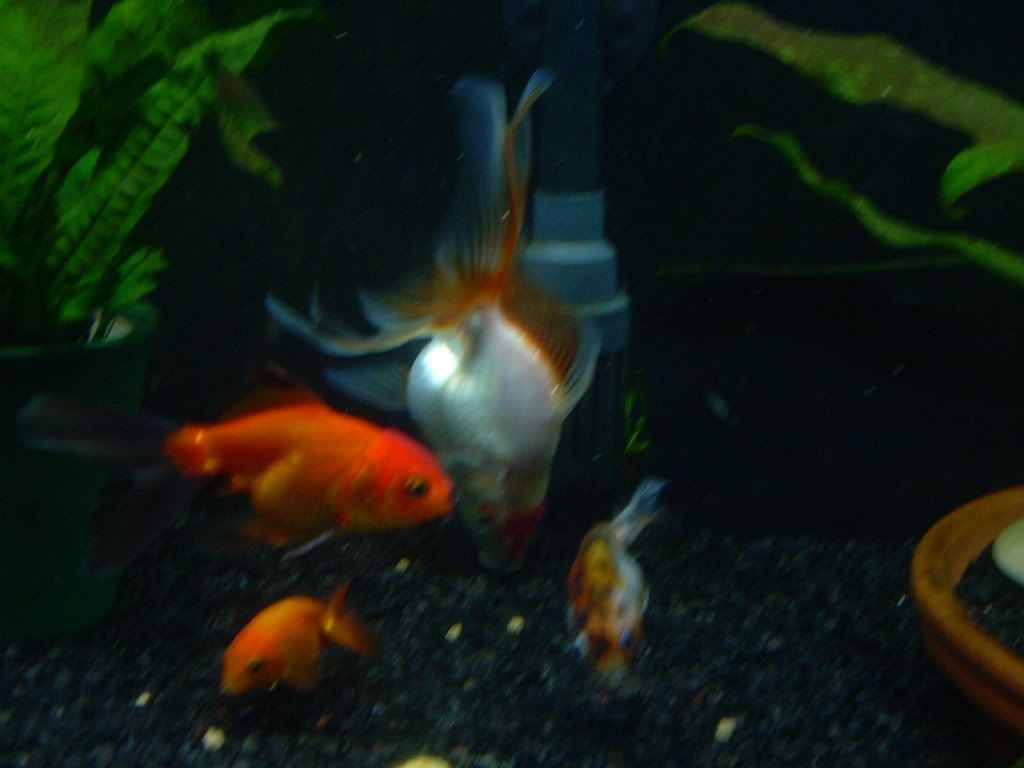 Four of the five littles, and a great shot of all the equipment in the back ground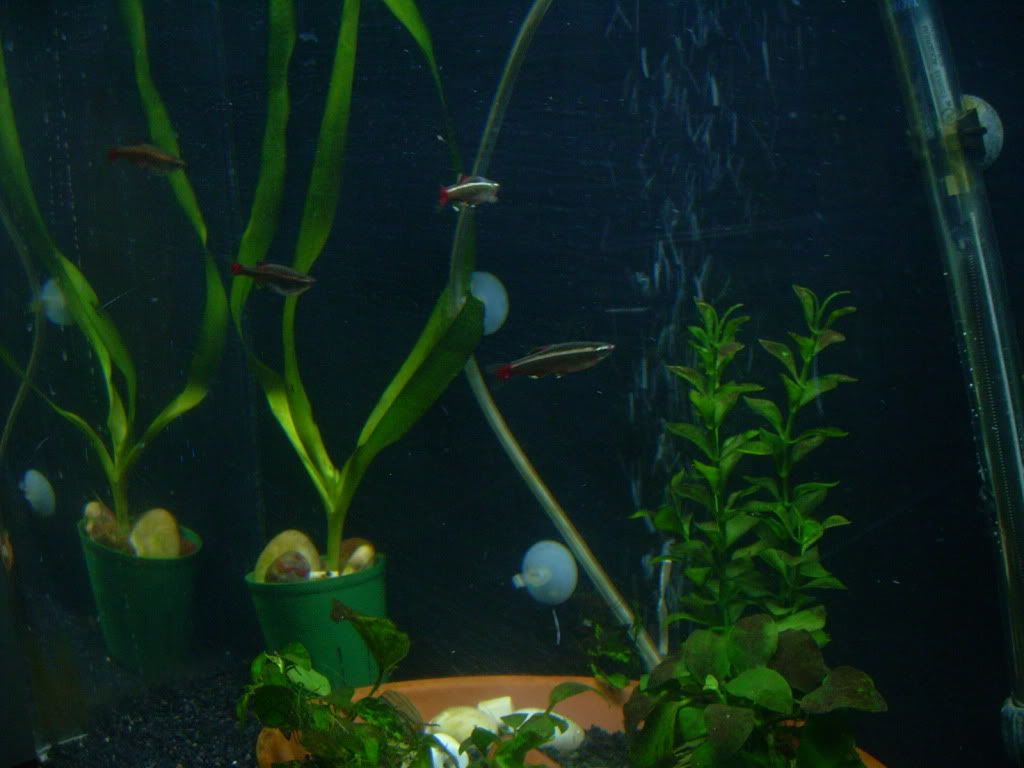 Glub Glub! Silly fish.
Thanks for looking!